Lufhansa:
Many touchpoints - one experience
Analog and digital are one reality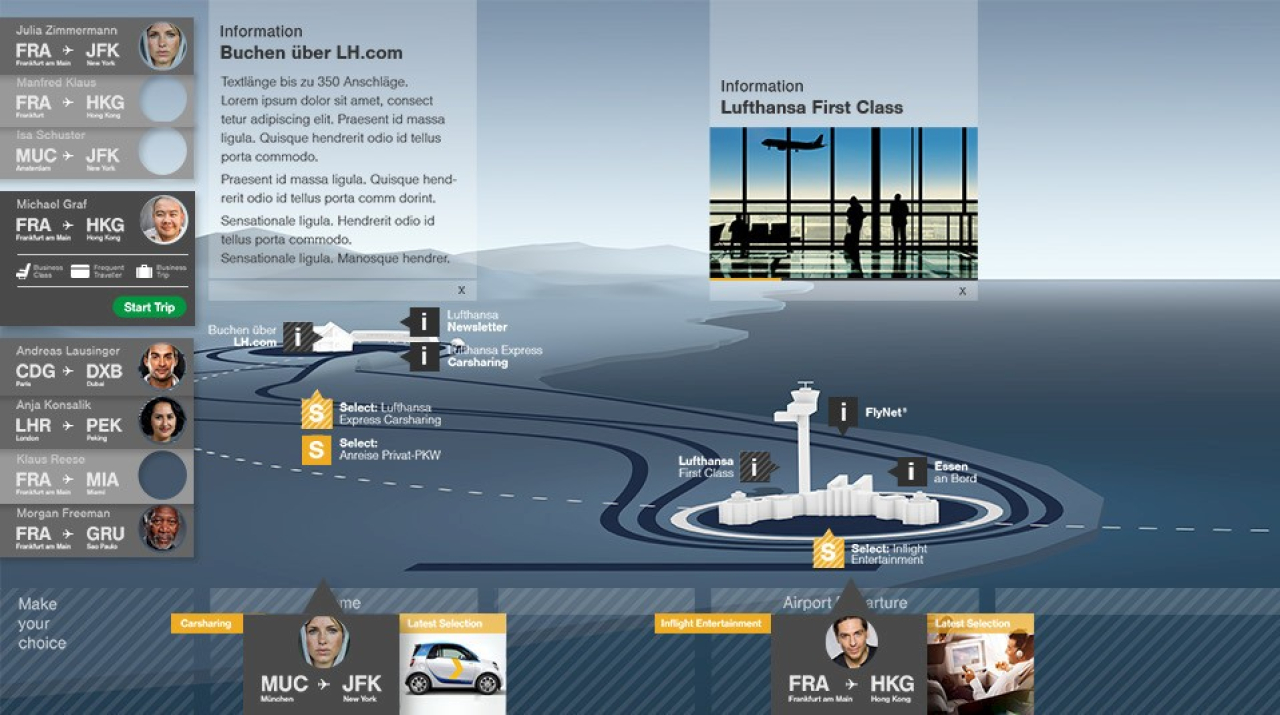 The Challenge
How can the implementation of the new digital strategy for an optimized customer journey be accelerated?
The Analysis
The new digital strategy is designed to turn the customer journey into a single experience across all touchpoints. To ensure that the new strategy is successfully implemented by all employees, it must be comprehensible and concrete for each area. The best way to understand is to experience and try it out yourself.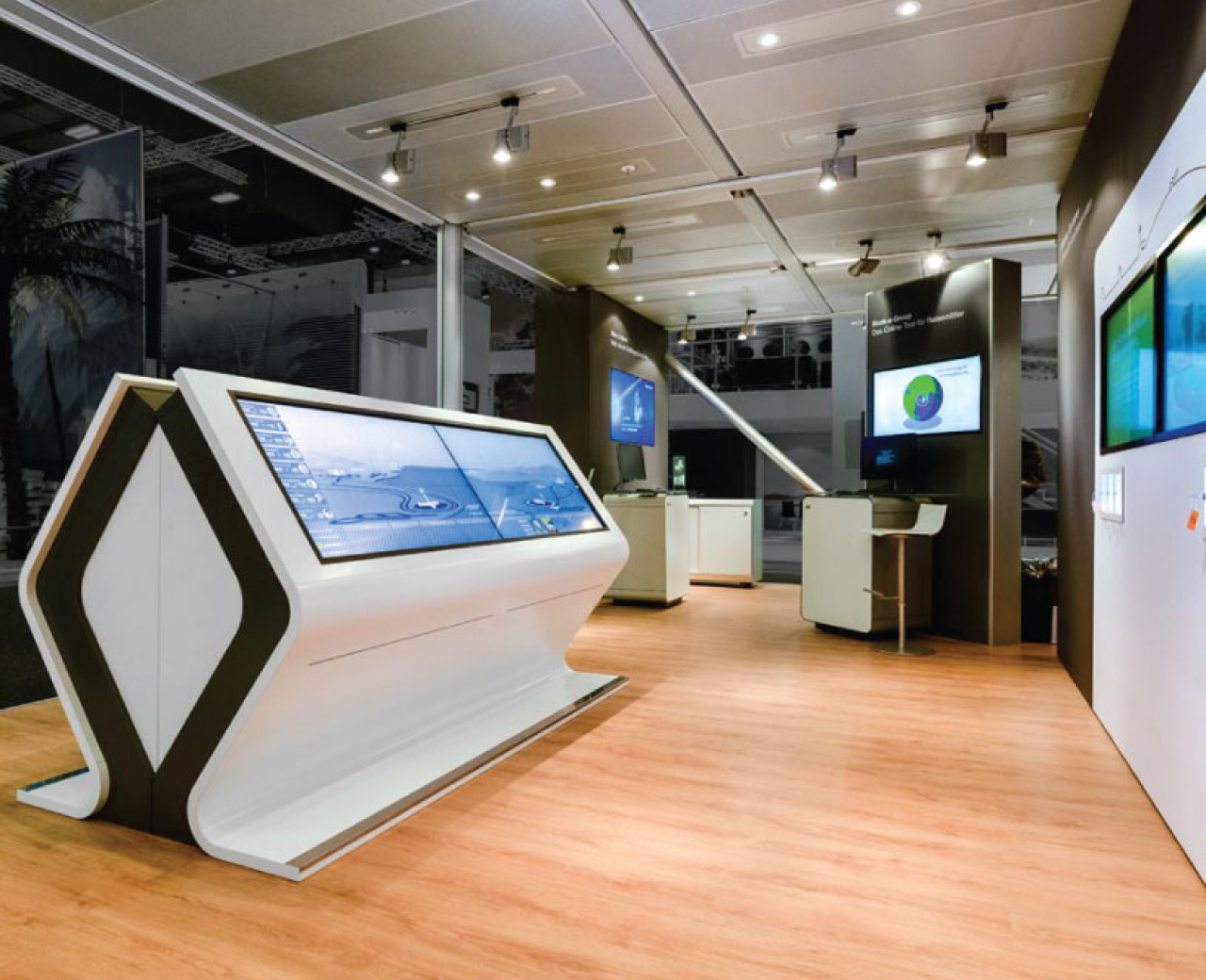 The Solutions
It was particularly important for us to follow the method of principle-driven design. In other words, to define the goal very precisely and then design each step so that it pays off in terms of this goal. To do this, concepts and ideas are quickly made accessible as prototypes. With the digital environment we developed, it became possible to make the prototypes available to the relevant stakeholders at all locations simultaneously for them to try out.
In this way, employees are involved as experts. This not only ensures rapid optimization even before completion but also a very high level of compliance. Digital twins optimize the customer experience. With 'Tinyworld', we have developed a digital twin of Lufthansa's End2End Customer Experience for tablets & smartphones. To make all interlocking Connected Services around travel visible, there was an interactive exhibition table and exhibits.
The Services
#DigitaleStrategie, #DigitalerZwilling, #Prototyping, #CustomerJourney, #Messetisch #ConnectedExperiences
"We give people the opportunity to make new demands on digitality."

evrbit